Our windows and doors are made from professional, certified steel profiles: Ottostumm and Jansen.
A profile with almost 100 years of tradition. It is most commonly chosen for the renovation of historic buildings, as it perfectly captures the atmosphere and subtlety of historical places. The profile is hot-rolled for thermal insulation. W20, which fits within 21mm range for double glazing, offers slim, symmetrical, and proportional divisions. This profile is frequently chosen when the design or conditions of restored objects dictate such requirements.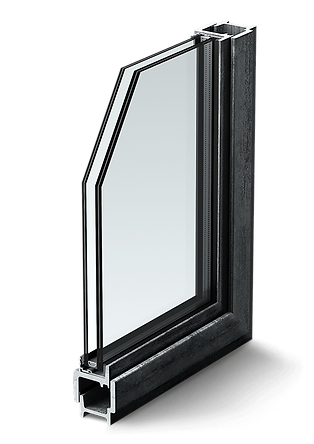 Classic design and increased profile thickness allow for double glazing up to 27 mm. The W40 system offered by OTTOSTUMM is not only used in the field of renovation but is also highly valued in contemporary architecture due to its elegant and compact lines, ensuring safety and comfort thanks to excellent thermal and acoustic performance.
It is perfect for tilt-turn windows, inward and outward opening windows and doors, folding doors, as well as curved and shaped elements. The W40 system is suitable for powder coating and oiling. Its versatile and modern design is very popular among interior architects.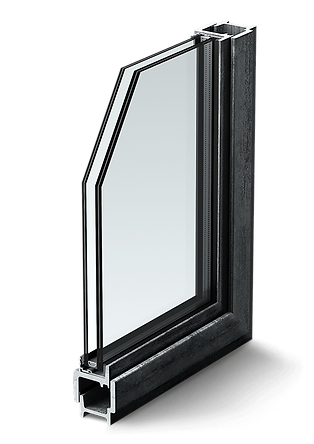 Thanks to the new system, windows can be obtained in the most authentic form, proposing the same proportions and overlapping effects of original hot-rolled steel window profiles from the 20th century, improved by cold-rolling technology. An innovative, high-density polyurethane insulator used as a thermal barrier, together with the ability to place low-emissivity glass up to 37mm, allows for a full response to current regulations and modern needs for comfort, even in challenging weather conditions, where windows made of solid steel profiles may be insufficient. Excellent for both external and internal windows and doors, it also works well for folding doors and curved elements. There is a whole range of premium fittings available for this type of profile.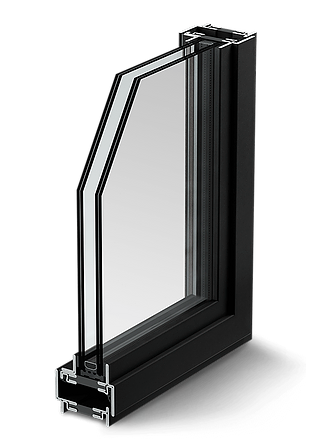 The profile, which debuted in 2019, is the latest profile from the Ottostumm brand. It contains the most advanced thermal insulation system in slim lines. The 75 mm profile width allows for highly energy-efficient insulating glazing up to 52 mm, and the glass fiber-reinforced polyamide isolator provides excellent thermal insulation. All of this makes this profile suitable for use in cold regions such as Poland, where thermal energy is of great importance.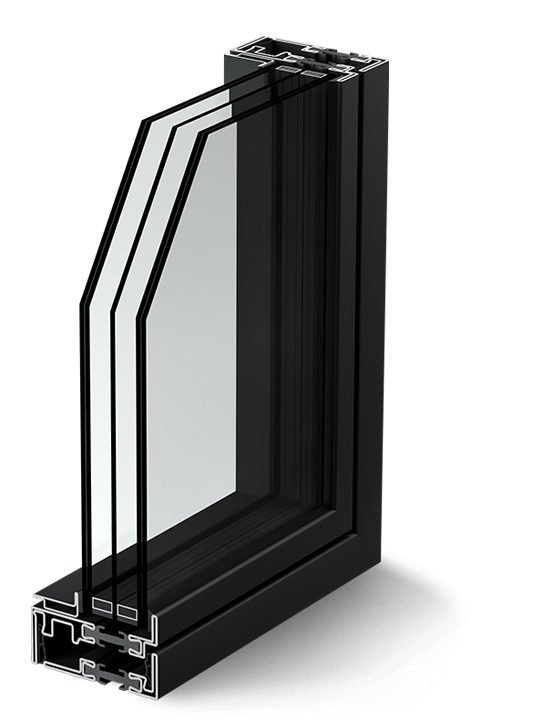 Timeless and prestigious profile with the same parameters as the Ottostumm W40. It is made of a material consisting of approximately 58% copper and 40% zinc. This profile is called "living" because it naturally enhances over time and with atmospheric conditions. This product is most often chosen for the restoration of historical buildings, but is increasingly used in modern design to give it the highest quality. In our workshop, we are able to apply a suitable patina to the windows or doors we produce to match the client's requirements.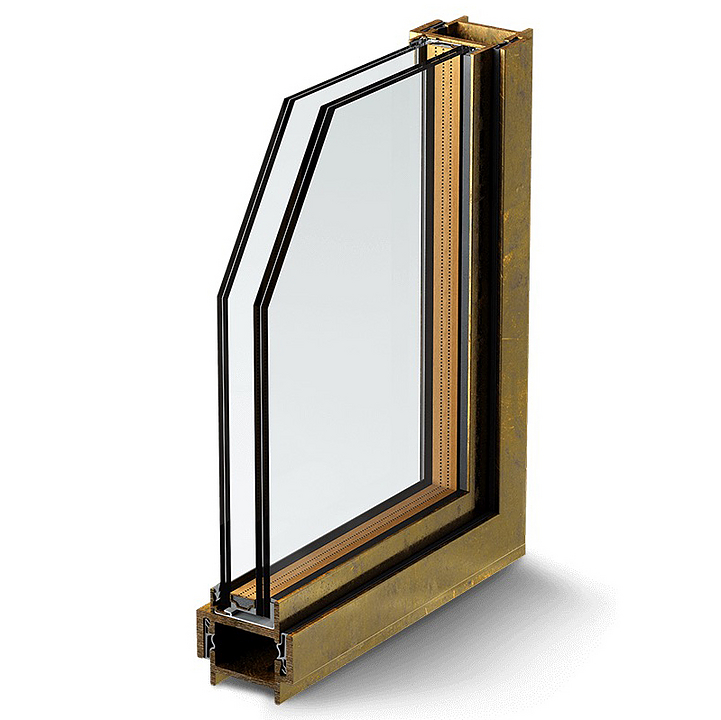 This exclusive bronze profile is the equivalent of the classic W75 TB. It has all of its parameters. This profile is often used in regions where, in addition to design, particular attention is paid to thermal energy.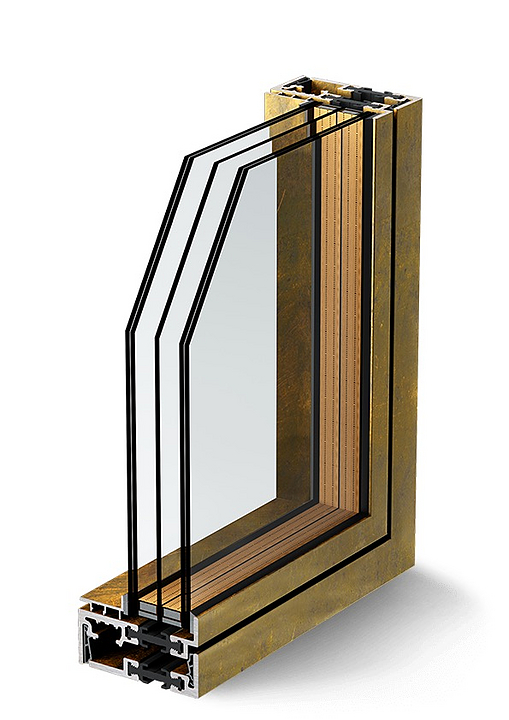 Jansen Economy 50/60 is a system of door frame profiles without thermal insulation. The simple profile shapes make them easy to work with. The wide range of profiles offers space for creative and economic solutions. The depth of the system is either 50 or 60 mm.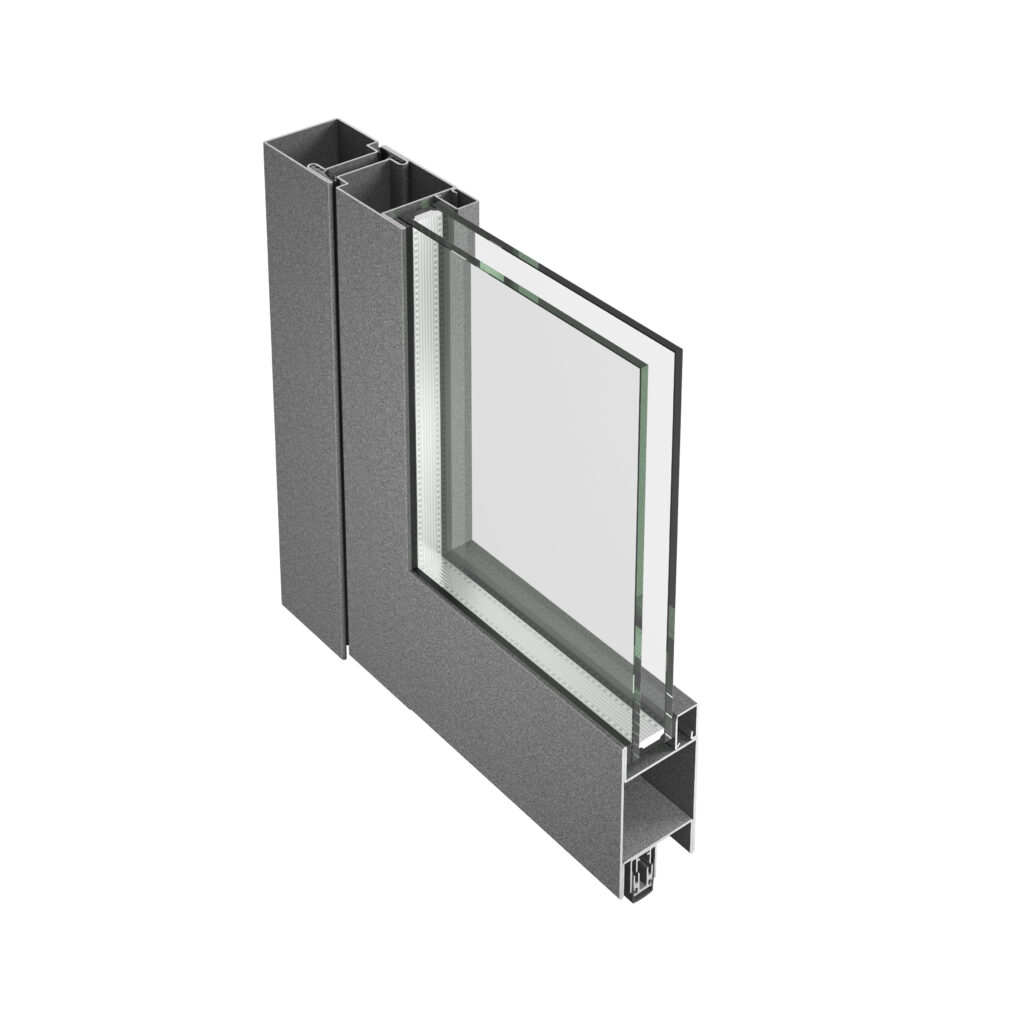 Slim steel profile system for doors and interior walls, compatible with the Economy 50 system. Perfect for modern or post-industrial/loft-style architectural projects. There is a wide range of glass strips available. Glass can be installed wet with silicone or dry with an EPDM seal. The system has a depth of 50 mm, and glass thickness can range from 6 to 24 mm. The system has an impressive appearance and is characterized by high durability.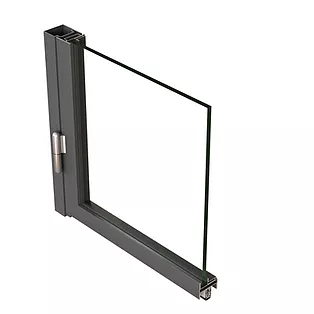 Janisol thermally insulated doors are suitable for heavily frequented buildings such as schools, hospitals, sports facilities, or shopping centers. Janisol is the Jansen system that is insulated. These are proven and very durable systems that are very well developed technically. Windows and exterior doors, fire-resistant and burglar-resistant doors, pivot doors, and folding door systems are most commonly made from these systems.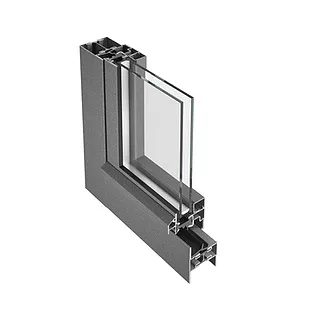 This series of profiles has been developed for the renovation, glazing of industrial buildings and attics, as well as for historic windows. Typical, subtle industrial-style glazing can be almost perfectly reconstructed with extremely delicate, thermally insulated profiles. Janisol Arte is increasingly used in modern architecture due to the slimness of the profiles, allowing for better interior lighting. Often used in the production of sliding windows and doors. These profiles are characterized by tight connections, refined details, and an excellent appearance.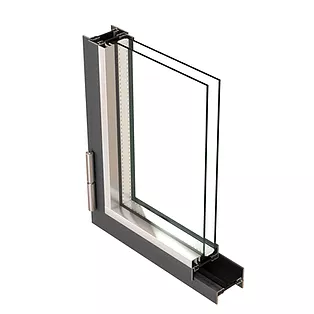 Janisol's system for lift and slide doors is designed with high quality and strength, with a standard load capacity of up to 400 kg per leaf. The system can also be equipped with an electric drive for even greater convenience. Janisol's range of lift and slide doors redefines living space, allowing for the seamless integration of indoor and outdoor areas. The system is perfect for large surfaces and provides optimal thermal insulation with a high-quality threshold made from glass fiber-reinforced plastic. Janisol lift and slide doors comply with CE standards and have been tested by ift Rosenheim.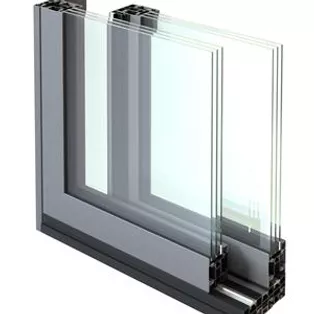 Facade profiles group.
Jansen VISS Fassade steel profile system is suitable for large-area, well-thermally insulated vertical facades. The load-bearing structure of the facade elements on the interior side may seem light and diverse thanks to the slim profiles with a visible width of 50 or 60 mm. The Jansen VISS Fassade system provides the highest possible amount of light. Transitions from the skylight structure to the vertical facade are also aesthetically and elegantly resolved. This system is also used for glass facades, roofs, and skylights construction. Its strength significantly surpasses aluminum profiles, enabling the design of large surfaces without specific support or anchoring to the building.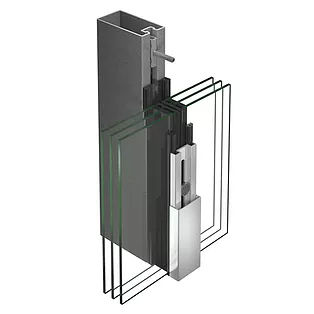 Like few other products, Janisol 2 EI30 combines opposing requirements in terms of structural safety and creative freedom. The material made of steel allows for stable and safe constructions with extremely filigree profiles, enabling the realization of multifunctional doors that meet the requirements of both the architect and the investor. The system's performance has been internationally confirmed in numerous fire tests. Janisol 2 has been successfully tested in combination with many different types of glass.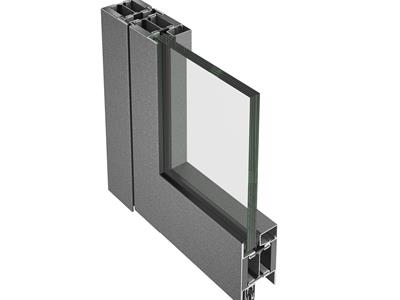 Janisol C4 is a profile that optimally combines stability and maximum fire-resistant properties. Thanks to an innovative fire-resistant filling, with a construction depth of only 70 mm, it is possible to achieve fire resistance classes up to EI90. These profiles perform excellently in partition walls and doors construction.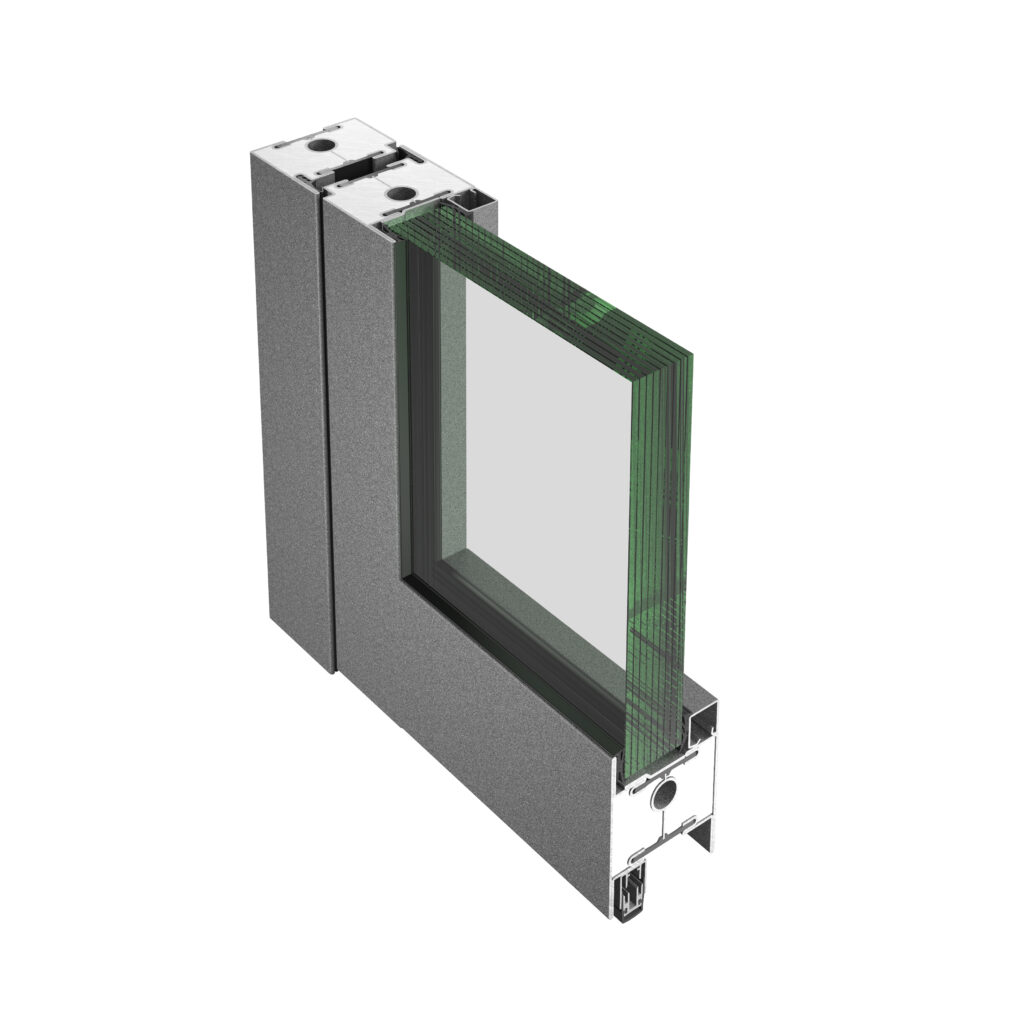 The V40 profile is designed for interior doors and partitions. The versatility of this product makes it ideal both in terms of functionality and aesthetics in industrial buildings and modern construction. Using these profiles, it is possible to create loft walls, pivot doors, folding doors, sliding doors, and BARN sliding doors. The slim shape of the profiles made of high-quality galvanized steel creates thin and durable frames. The door and partition structure remains safe and durable for daily use.